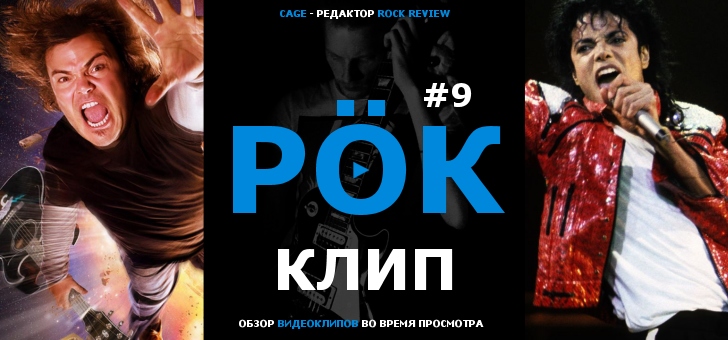 Смотрите новый выпуск обзоров видеоклипов "РОК клип"! В ролике были обозрены музыкальные видео 
Michael Jackson, Queen, Avenged Sevenfold, Tenacious D, OutKast
.
Правила:
Вы пишете в комментариях на
YouTube
к ролику названия видеоклипов (по одной с человека), я выбираю из них 5 (радуя в комментариях счастливчиков) и рецензирую. Если ваш видеоклип не попал в новый ролик, то в комментариях к нему вновь пишите свое пожелание, предлагая либо тот же клип, что вы предлагали в прошлом эпизоде, либо какой-то другой. 
Треклист "РОК клип #9":
00:30 - OutKast - "Ms. Jackson"
02:41 - Tenacious D - "Tribute"
05:00 - ​Avenged Sevenfold - "A Little Piece of Heaven"
08:43 - Queen - "I Want To Break Free"
10:27 - Michael Jackson - "Black Or White"